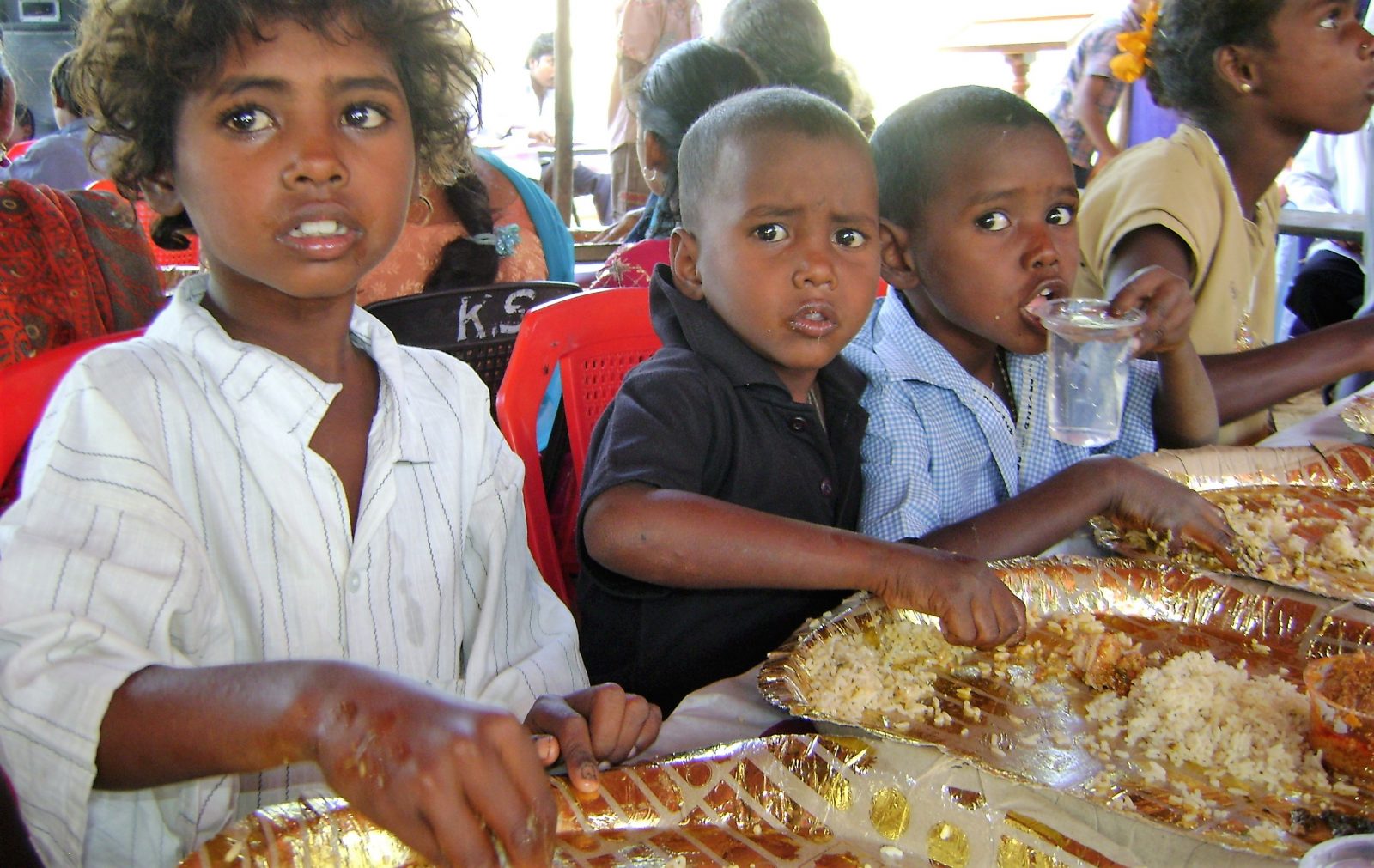 Throughout our ministry life of 30 years we have supported the poor where possible on our journey to evangelise the nations.
Please partner with us to support the poor, and to offer them hope and a future alongside preaching of the Gospel. (Jeremiah 29:11)
Matthew 25:35 … "for I was hungry and you gave Me food; I was thirsty and you gave me drink; I was a stranger and you took Me in"
HUMANITARIAN PROJECTS:
INDIA
We currently have 55 children in our Orphanage under the care of Ps Ajay & Esther Kuma Katta in Bapatla, Andhra Pradesh, South India.
1. "Sponsor an Orphan" Project.
$48 will provide food and shelter for one child for one month
2. "Educate a Child India" Project
$15 a month will provide education for one child for one month
(We gratefully accept donations of any amount)
GIVING DETAILS FOR HUMANITARIAN AID:
Donations for humanitarian aid to Global Care are TAX-DEDUCTIBLE in Australia: (ABN 94 477 463 652)
Please reference your donation with name and project, and request a tax receipt via email admin@alanwillsministries.org (e.g. Smith-India)
Account Name: Global Care
BSB Number: 034073
Account Number: 304326
Swift Code: Westpac SWIFT code (for overseas donations to Australia) is WPACAU2S. If the sending bank requires 11 characters, use WPACAU2SXXX.
Bank Name: Westpac
Contact details: admin@alanwillsministries.org
Phone number: +61 403 091 047